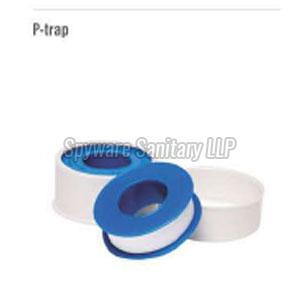 For working on any plumbing project, you must need a P Trap Adapter. Plumbers need them in every instant.There are various types of trapping adapters like s-traps, grease traps, drum traps, etc. Many people do not ever have any idea about its working principles and functionalities.
If we need to design any DIY things related to plumbing, we need to ask some questions before starting the task. But get some ideas about basics like products, their installation, and other supplies to complete the goal.
In this article, you will know everything from scratch especially about p-traps and their availability in the current market. You will also have some ideas on how to finish the work effortlessly without using these traps. With the right knowledge and practical hands-on, you may proceed with any DIY project at your home.
Let us discuss some tricks to make the work way easier while dealing with multiple and complex plumbing tasks.
About Plumbing Traps:
Sewage systems must be enclosed perfectly to escape any nasty odours that are in turn harmful to our health. Hence, to avoid such risks, we place the barrier between sewage and plumbing systems.
Plumbers are very active while designing sewage disposals before fitting toilets, showers, and bathtubs. After it, some inline flows are activated so that there is no accumulation of waste or chance of waste overflow.

Common Odours Produced in Sewage Disposals:
We may already have witnessed the common odours in municipal wastes.
These are Methane, Nitrogen, Hydrogen Sulphide, and Carbon Monoxide.
Having advised and tried that any plumbing system must have a water sealing trap in the connection point of the drainage system. Hence, we must evacuate the solid wastes and let only pass the liquid wastes through the drainage system to make our environment clean.

Details of Plumbing Trap:
It is the device for keeping small liquid and solid wastes. These are termed trap sealing. It is quite beneficial to save our environment from sewage gases, odour, and vermin before entering the workspace or living space.
Trap seal refers to the vertical depth of the trap to measure the top dip and crown weir of the trap. We commonly prefer the P Trap Adapterfor its top advantages. It is even useful in lavatories, kitchen sinks, laundry sinks, and many other places as well.

Restrictions of Plumbing Codes:
There are some standards and restrictions we need to keep in our thinking before purchasing thetrap from the P Trap Adapter Supplier. Here are some clarifications on this.
• Traps must be static and independent from their moving parts for retaining their seal.
• No outlet should be bigger than its fixture drain. Stick to the trap outlet size and do not make any flexible design on this. For example, you should not put a 1.5-inch trap with 1.25 inches drain.
• These trapping adapters follow the self-cleaning procedure. This refers to the flushing of stuck wastes inan unhindered manner.
• Install the trap levellers for relating to the seal. You must put it on one level.
Hence, you get the concept and working principle of p-traps.