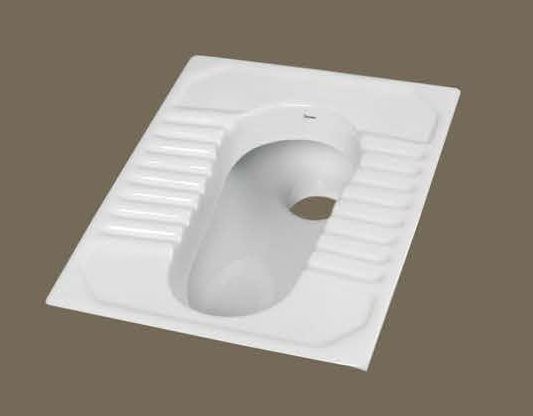 Whether you have been a believer in squatting in the toilet or came across for the first time in this article, you will be surprised to know the benefits of squatting in the toilet and how it is better than the sit toilets and can improve your health.
The modern-day civilized toilets are easy to use and convenient but have several issues. You need to sit in the toilet. While sitting for the business is claimed to be civilized, but the studies show that squatting in the toilet helps in the elimination process better than sitting. The better elimination can help in reducing several modern-day problems such as bloating, condition, hemorrhoids, and straining.
Try and understand the problem
Constipation is the consequence of habitual bowel elimination on the standard toilet seat. Some people with normal bowel frequency often face the problem of anything their bowel. The main reason for it is the obstructive natural of the recto-anal angle and its association with the sitting posture during the process of elimination.
Now Fix the Problem
It is been seen that squatting helps in better bowel movements and the ailment of the rectoanal angle is associated with it directly. Squatting also prevents excessive straining that can cause damage to the rectoanal angle.
Problems that one can face with the modern toilets
There are several problems that you can prevent with the use of Orissa pan seat toilets rather than using the modern seat toilet. Some of these are as follows.
• You Get Constipation: According to a recent study, several people who use modern seat toilet suffer from the problem of constipation. The reason is not proper bowel moment due to the obstruction created on the recto anal angle. The main aim of the bowel movement is elimination. Yet In several people today, the animation process is compromised which leads to the rise of people suffering from constipation. According to the national health report, four to six million people are suffering from chronic constipation problem whereas sixty-three million people are suffering from occasional constipation problems.
• You Get Haemorrhoids: This the condition in which the veins are swollen and inflamed in the anus and lower rectum. When you are sitting or standing, the bend that is created is known as the rectal angle. The sitting position keeps us in the mode of consistency. We should thank our lucky stars for this muscle as when we do need to go. But when we need to go this muscle creates a strain and thus, the elimination is incomplete and ambiguous.
By the time people reach fifty; several adults deal with problems like itching, bleeding or some discomfort, which can be a sign of Haemorrhoids. The veins around the anus tend to swell or bulge due to extreme pressure on the area.
Therefore, to avoid such problems, one should choose Orissa pan seat toilet supplier and get a toilet where you can squat and get far away from getting such problems.